Archive for the ' Artist Updates ' Category
Dec 4, 2020 Artist Updates, DVD
RevelationMedia Releases Film as a Christmas Family Movie Night Event    McKinney, TX – To celebrate the holiday season, RevelationMedia is offering families the opportunity to watch the classic Christmas film THE CHRISTMAS CANDLE free of charge through the end of the year. This film adaptation of the beloved book by Max Lucado can be viewed at www.watchchristmascandle.com.   Lucado expressed his excitement in sharing the film with families free of charge, stating, "Christmas is the season every year in which we invite the world to think outside what we expect, and open ourselves up to the possibility of a supernatural surprise."   "It has been a stressful year. I've seen people putting up Christmas decorations just to feel better," shares Steve Cleary, Executive Director of RevelationMedia. "With Christmas looking different this year, families need positive faith-affirming entertainment options. We hope that the gift of THE CHRISTMAS CANDLE will help families enjoy the hope and miracle season, and reinforce the true meaning of Christmas. This is for any family that watches movies together as a tradition, or maybe this is the year they want to start that tradition!"   THE CHRISTMAS CANDLE shares the story of the Victorian English village of Gladbury. Legend has it that every 25 years, an angel visits the local candlemaker and touches a single candle, and whoever lights that candle receives a miracle on Christmas eve. But in 1890, at the beginning of the electric age, the legend may meet its end as a young pastor arrives, ready to modernize the community. It is up to the candlemaker to fight to preserve the legacy of the Christmas candle, but when the blessed candle goes missing, can the miracle still happen?   Directed by John Stephenson, THE CHRISTMAS CANDLE boasts an all-star cast, including Hans Matheson (SHERLOCK HOLMES, CLASH OF THE TITANS), Samantha Barks (LES MISERABLES), Lesley Manville (PHANTOM THREAD, MALEFICENT), John Hannah (FOUR WEDDINGS AND A FUNERAL, THE MUMMY), and marks the big-screen debut of Susan Boyle (Britain's Got Talent).   Throughout 2020, RevelationMedia has brought incredible stories into homes across the world, free of charge. Over 493,000 families have accepted the opportunity to watch A PILGRIM'S PROGRESS through the platform in 14 different languages.    Also released through the platform this year have been THE CROSS AND THE SWITCHBLADE (79,000 views), THE INSANITY OF GOD (35K streams), and PATTERNS OF EVIDENCE: EXODUS (60K streams)   RevelationMedia's mission is: to produce and license culturally-relevant and engaging media that leads people into a relationship with their Creator, to translate the media into the top languages of the world alongside global ministry partners, and to distribute the media, making it freely available to missionaries worldwide.    In the coming weeks, RevelationMedia will also be adding an exclusive interview with Lucado to the site, as well as a special holiday offer for The Christmas Candle book. To sign up to view Max Lucado's THE CHRISTMAS CANDLE, please go to www.WatchChristmasCandle.com.
Nov 30, 2020 Artist Updates
Available For Preorder Now, Album Features Planetshakers' Unique Interpretations Of Christmas Classics Alongside Original Songs
Daystar Television Network Globally Broadcasts Companion Video Dec. 22,
Christmas Down Under, Recorded Live From Planetshakers Australia
Amazon Prime Video Features It's Christmas Live Next Month
Internationally recognized praise band Planetshakers globally releases It's Christmas Live Nov. 27 from Venture3Media (V3M). Available to pre-buy / pre-save now at all major digital and streaming outlets, the recording celebrates Jesus and His coming to earth to bring us life, hope and freedom.
Recorded live in front of a packed auditorium at Planetshakers Church before the pandemic lockdowns, the full production recording and companion video was produced, directed and mixed by Joth Hunt at Planetshakers Studios. Combining Planetshakers' unique musical interpretation of classic favorites alongside its original Christmas songs, the new album is led by Hunt and worship leaders Rudy Nikkerud, Chelsi Nikkerud, Natalie Ruiz, Joe Vatucicila, Rachel Vatucicila, Kemara Fuimaono and Steve Sowden. The recording also features a 59-voice choir and multiple drum, guitar, bass and keyboard musicians.
"Christmas is a great time to remember what Jesus has done," says Russell Evans, Planetshakers Founder and Lead Pastor. "Despite what we may see around us or how we may feel, Christmas is a time where we can refocus our attention firmly on Jesus. God becoming man to save humanity!"
"The Christmas season is a wonderful time to celebrate the goodness of God," adds Hunt. "These songs are full of life and joy; great reminders of some of the blessings God has given to believers."
This all new live recording of Planetshakers' first-ever full-length studio Christmas album released last year highlights the David Foster and Carole Bayer Sayer-penned "The Prayer (Italian Lyric Version)" that is beautifully-delivered in a Natalie Ruiz and Joe Vatucicila duet. Other highlights include the lead track "Angels We Have Heard On High," which has additional lyrics by Hunt, the title track and original song "It's Christmas," co-written by worship leader and pastor Sam Evans, the jazz-inspired original offering "All Glory" featuring Hunt on vocals and piano, and the declarative original "Light of the World" spiced with rap vocals.
The new album's companion, 60-minute video special entitled, Christmas Down Under, Recorded Live from Planetshakers Australia, will be broadcast globally by Daystar Television Network, American's largest Christian TV network, beginning at 11:00 am CST / 12:00 Noon EST Dec. 22. Hosted by Planetshakers' Joshua Brown and Daystar's Rachael Lamb Brown, the special will not only feature all the new music from It's Christmas Live, but also a timely message from Pastor Evans.
Along with Daystar's Christmas Down Under presentation, Amazon Prime Video will further offer a special It's Christmas Live feature next month.
"Now more than ever before we need to make a deliberate decision to remember the joy of Christmas," says Joshua Brown. "The joy of knowing that Jesus, through his unconditional love, gave up heaven and came to earth to serve us, by giving His life, so we can take on His eternal life through Salvation."
The full It's Christmas Live track listing follows:
1. Angels We Have Heard On High (Live)
2. Joy To The World (Live)
3. It's Christmas (Live)
4. The First Noel (Live)
6. All Glory (Live)
7. Hark (Live)
8. O Holy Night (Live)
9. The Prayer (Italian Lyric Version) (Live)
10. Light Of The World (Live)
11. O Come All Ye Faithful (Live)
Along with the live recording, Planetshakers released its Over It All studio album earlier this month. The recording features 10 artfully crafted songs, all inspired by the hurt and the hope they see around them in this season. Sharing Bible-based, faith declarations, the album opens with the "247 365" principle of worship as the title track emphasizes that God is "Over It All" and the closing track, "The Great Outpouring," looks past the present pandemic, declaring that "revival is in the air."
All the latest Planetshakers music and more news can be found at Planetshakers.com, YouTube (1.12 million subscribers), Instagram (598,000 followers), Spotify (692,000 monthly listeners), Twitter (177,900 followers) and Facebook (over 1.64 million followers).
About Planetshakers:
Passionate, vibrant, relevant and powerful are all words that aptly describe the ministry and church of Planetshakers, founded by Russell and Sam Evans.
After a radical encounter with God, Russell established a conference called Planetshakers in 1997. The conference quickly became renowned for its passionate praise and worship, its ability to stir hunger in young people for encounters with God, and the frequent outbreaks of miracles, signs and wonders.
With a deep desire to see more people encounter Jesus and His tangible Presence, Russell and Sam founded Planetshakers Church in Melbourne, Australia, in 2004. In addition to the church, Planetshakers Ministries International has a significant global footprint— expressing the Planetshakers mandate, worldwide, through music and touring, international conferences and events, Planetshakers Bible College and working with governments around the world to bring systemic change.
Planetshakers is a church and ministry for all; everyone is welcome; in its Melbourne campus over 150 nations are represented with the primary desire being that people find the healing, breakthrough and provision they need as they encounter the tangible Presence of Jesus and His family, in a personal and life-changing way.
About Venture3Media:
Venture3Media is a global music label and song publisher with sales, marketing, promotional, radio, television and movie expertise. V3M provides distribution platforms across all digital channels, including but not limited to Spotify, Apple Music, iTunes, Amazon, Deezer, Tencent, 7Digital, Google Music, Facebook, Pandora, Tidal, Sirius and Rhapsody. Physical distribution includes online retailers such as Amazon, national retail chains, sub-distributors and internationally through well-established licensee's and distributors. V3M is excited to build a global ecosystem that serves the vision and heart of Planetshakers.
Nov 21, 2020 Artist Updates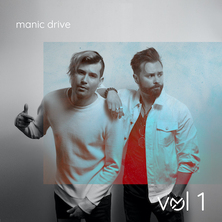 MANIC DRIVE to Release VOL 1 On November 20 Toronto, ONT – Juno Award-winning artists Manic Drive, consisting of brothers Shawn and Michael Cavallo, are continuing their musical journey with a series of volumes. Their first project, simply titled Vol 1 will release Friday, November 20, 2020, through a new partnership with The Orchard (owned by Sony Music). In sync with their new release date, Manic Drive will be hosting an interactive live-stream extravaganza titled "Virtual Experience". Ticket holders can witness Manic Drive's signature stage theatrics and high energy live show, while interacting live with the band. More information can be found here. After impacting 44 arenas on Winter Jam 2019 and topping multiple Billboard charts throughout recent years, Manic Drive has independently gained over 50 Million plays across streaming platforms. Their recent television and commercial success with NBC Universal, McDonald's, and top YouTube Channels (including "Dude Perfect" ) has also propelled Manic Drive into new territory as they expand their audience base through new avenues. Vol 1 will feature 6 new tracks produced by Joël Bruyère (Thousand Foot Krutch), including songs like "High Life" featuring Mr. Talkbox, internationally known for his collaboration with Bruno Mars' "24K Magic". The series of songs will take listeners on a journey from explosive high-energy anthems like "Champion," to somber, eye-opening moments as portrayed in their leading single "Thank God I'm Alive". In addition to the new songs, Manic Drive will be supporting this project with several new music videos set to release throughout the following months. Manic Drive's latest releases have already received strong online reactions, with their latest single "Champion" added to mainstream Apple and Spotify Editorial playlists. As of early November, their pre-released singles have already accumulated over 100,000 streams on Spotify alone.
It's no surprise that the recent events of 2020 have shaped Manic Drive's expression through music. With losses and gains in their immediate family and shifts in their music career, the dynamics are difficult to ignore. The result is an album full of honesty, merged with the band's signature edge-pop sound. Manic Drive's Vol 1 is the first of many volumes to be released in yearly increments and sets the pace of Manic Drive's musical direction.
Nov 3, 2020 Artist Updates

New Combination Daily Devotional & Self-Care Guide from Hay House Publishing Distributed by Penguin Random House Publisher Services Hit No. 1 on Three Amazon Charts in Pre-Release
Author of Publishers Weekly / Wall Street Journal / USA Today / Amazon Best-Selling Book, Chris Beat Cancer, Offers 365 Days of Inspiration, Encouragement, and Action Steps to Survive and Thrive
NASHVILLE, Tenn. (October 27, 2020) – After dominating multiple Amazon sales charts in pre-release, best-selling author Chris Wark's new book, Beat Cancer Daily: 365 Days of Inspiration, Encouragement, and Actions Steps to Survive and Thrive, is available today, October 27, 2020, in both hardback and ebook formats. Published by Hay House Publishing and distributed by Penguin Random House Publisher Services, Beat Cancer Daily is available wherever books are sold.
In the weeks prior to its release, the latest from the internationally acclaimed speaker, health coach, and patient advocate claimed the top spot on not one, but three of Amazon.com's Hot New Releases charts.
Following on the heels of his 2018 Publishers Weekly, Wall Street Journal, USA Today and Amazon best-selling debut book, Chris Beat Cancer, the hardcover version of Beat Cancer Daily claimed the No. 1 spot on the online retailer's New Releases in Breast Cancer, New Releases in Prostate Health, and New Releases in Prostate Disease charts.
"The early response to the book has been overwhelming," says Chris. "I'm so excited the day has come to share it with the rest of the world."
Best-selling author Chris Wark's innovative new book, a combination daily devotional and self-care guide, Beat Cancer Daily, releases today, October 27, 2020. The book, from Hay House Publishing and distributed by Penguin Random House Publisher Services, has already hit No. 1 on three Amazon.com best-seller charts in pre-release. (Hay House Publishing photo)
The groundbreaking book is primarily derived from Wark's own journey with cancer and healing, along with his worldwide health coaching work. It is a combination daily devotional and self-care guide, featuring transformational nuggets of scripture, health, nutrition and detox advice, inspiration, encouragement, and practical actions for surviving life's difficult storms.
"My cancer journey changed my life and taught me invaluable lessons about life and death, faith and fear, self-care and survival," says Wark. "Over the last 16 years, I've had the privilege of studying and learning from many other survivors, doctors, and experts."
Wark has poured his hard-earned wisdom into 365 chapters, each focused on promoting physical, mental, emotional, and spiritual health.
"Every day is an opportunity for change and growth," Wark says. "The intention of this book is to help you work through the process of radical life change—to help you make your life simpler, yet richer. To help you take control of your health, to help you face your fears, to help you fan the flames of faith, to help you let go of the past, and to help you embrace the present and be hopeful about the future."
At a time when the future is so uncertain for so many people due to the coronavirus and societal unrest, Beat Cancer Daily is a timely and practical lifeline for cancer patients, caregivers, and others experiencing the ill-effects of such a stressful season.
A survey of cancer patients conducted by the American Cancer Society in May 2020 found that 87% of respondents were impacted in some way by COVID-19. The pandemic presents cancer patients and caregivers with new challenges, from delays in treatment therapies like chemotherapy to limited access to appointments and imaging services. Such circumstances lead to increased levels of anxiety, depression, worry, and fear, which leads to much worse cancer outcomes.
Wark's emphasis on developing healthy habits to strengthen mind, body, and spirit is also proving helpful to those who may not have cancer but are suffering from chronic illness, including anxiety and depression, both of which are on the rise amid the pandemic.
Beat Cancer Daily shares simple, practical habits for individuals to implement into their daily routine to counter today's toxic environment's negative impact. And it is a timely reminder of the power of the mind and its effect upon physical health—specifically, how self-talk can be a constructive or destructive force.
"Your own words can build you up or tear you down. They can create an atmosphere of peace or one of disharmony," says Wark. "Pay attention to the things you say to yourself and choose to speak words of life over your body and your situation."
In addition to mindful self-talk, Beat Cancer Daily focuses on removing those things from our lives that contribute to toxicity and interfere with a healing lifestyle and mindset. Wark suggests eliminating alcohol and tobacco, pharmaceuticals, switching to a plant-based diet, filtering your water to remove toxins, and replacing personal and home-cleaning supplies with organic or non-toxic brands. Step-by-step, Wark walks readers through small, effective choices they can make to increase their chance of defeating cancer or other chronic illnesses.
"A healing mindset takes fortitude, faith, courage, and acceptance of support when you need it most," Wark says. "As a cancer survivor, I understand the daily struggles involved in healing from cancer. It's a battle," Wark says. "But it's not so much a battle in the body as it is a battle in the mind. In order to heal your body, you must first win the battle in your mind. Changing your thoughts will change your life."
Beat Cancer Daily helps readers approach every aspect of their healing with purpose. Filled with scriptures, healthy-eating tips, ways to hold on to hope, guidance on simplifying life, and encouragement to find gratitude in the present, the book is the daily support people need—whether they have cancer or not.
"Embrace the challenge and know that you have the divine guidance and power to prosper—mentally, physically, emotionally, and spiritually," says Wark. "Your future will be better than your past, better than you can even imagine."
In his book, Wark advocates developing other important Beat Cancer Daily habits, including:
• Spending time in the Bible • Spending time in prayer and meditation • Giving your fears and worries to God • Practicing gratitude • Choosing to think positively • Forgiving everyone who has ever hurt you (including yourself), and forgiving new offenses quickly • Getting eight or more hours of sleep each night • Eating 10-plus servings of fruits and vegetables per day • Juicing • Exercising
In 2003, Wark was diagnosed with stage IIIC colon cancer. Following his physician's advice, he underwent surgery, which removed a golf-ball sized tumor…and a third of his colon. At that point, Wark had a decision to make: follow the traditional treatment of chemotherapy or embark on a radically different path of altering his diet and lifestyle in an attempt to allow his body to heal itself.
Wark chose the latter course of action and documented his remarkable story in his best-selling debut book, Chris Beat Cancer, released on September 25, 2018, from Hay House Publishing.
As he continues his own journey to wellness, Wark encourages others to take their challenges one day at a time.
"This book will challenge you in the best way possible," says Wark. "It will challenge you to examine your life from every angle, to think differently, to push through resistance, and to take massive action. I didn't just write this book to help you; I wrote it to help me, too. Even though I don't have cancer anymore, I need this encouragement, advice, inspiration, and motivation every single day, just like you. Don't get discouraged by what you can't do. Focus on what you can do and do those things. Do the can-dos now and chip away at the can't-dos along the way. My prayer for you is that you prosper in good health even as your soul prospers. And that you beat cancer daily!"
For more information, visit chrisbeatcancer.com/beatcancerdaily.

About Chris Wark: Author, speaker, and health coach Chris Wark was diagnosed with stage IIIC colon cancer in 2003 at 26 years old. He had surgery, but instead of chemotherapy, he used nutrition and natural therapies to heal himself with God's help. Since then, Chris, who began lecturing at smoothie bars, hospitals, churches, culinary schools, and Whole Foods Markets, has become a best-selling author and a sought-after speaker at health and wellness events around the world.
Wark has made many appearances on radio and television, including The 700 Club; Hallmark Home & Family; Cornerstone TV's flagship show, Real Life; nationally syndicated radio show Bill Martinez Live!; KSBJ's Sunday Night Live with Kim Weir; The Ricki Lake Show; The Lisa Oz Show; Charisma Media's Hope Through Cancer podcast; and more. Wark was also featured in The Truth About Cancer docu-series and in the documentary film, The C Word.
Author Chris Wark announces the release of his new devotional book, Beat Cancer Daily, from Hay House Publishing and Penguin Random House Publisher Services. (Chris Wark photo)
Wark inspires countless people to take control of their health and reverse disease with a radical transformation of diet and lifestyle. For more information, visit chrisbeatcancer.com.
About Hay House Publishing: Hay House was founded in 1984 by Louise Hay as a way to self-publish her first two books, Heal Your Body and You Can Heal Your Life, both of which became international best-sellers (You Can Heal Your Life sold more than 35 million copies worldwide) and established Louise as a leader in the transformational movement.
Today, Hay House is committed to delivering products and services that empower and educate the individual, while helping to heal our planet. In 1987, Hay House was incorporated and began full-scale operations. It now publishes books, CDs, DVDs, calendars, and the well-known card decks that are part of its beautifully illustrated and conceived Lifestyles line.
Hay House Publishing books are distributed through Penguin Random House Publisher Services.
For more information, visit hayhouse.com.
Oct 24, 2020 Artist Updates
*New Trailer Launched for *
*MY BROTHER'S KEEPER – In Theaters January 2021.*
*Powerful Story of One Man's Battle with PTSD to be Released in Theaters by Collide Distribution and Iconic Events.*
Franklin, TN – Collide Distribution and Iconic Events are honored to bring the feature film *MY BROTHER'S KEEPER* to theaters nationwide. Beginning January 22, 2021, this powerful story of faith and redemption in the wake of Post Traumatic Stress Disorder (PTSD) will hit theaters across the US. Home entertainment will follow in the spring of 2021, through UPHE Content Group.
To celebrate, today the filmmakers at Manns Mackie Studios are launching not only the film website (mbkfilm.com ) but also debuting a new trailer launching the project.
The new trailer can be viewed here :
The message of MY BROTHER'S KEEPER is needed, now more than ever," shares Bishop Charles Mackie, Executive Producer and COO of Manns Mackie Studios. "During this pandemic, more people than ever have been silently struggling with PTSD, depression, fear, anger, and a number of other issues. Families have been challenged in learning to support struggling family members during quarantine. MY BROTHER'S KEEPER faces tough issues head-on and gives real hope and help to viewers." *Synopsis:*
MY BROTHER'S KEEPER shares the story of returning war veteran SFC Travis Fox (TC Stallings) who has one more battle to fight – PTSD. Fox and his best friend SFC Ron "Preach" Pearcy (Joey Lawrence) are in their 6th combat deployment when Preach and his entire Ranger platoon are killed in a deadly improvised explosive device attack. Travis returns to his hometown to settle the affairs of his parents who had passed away years before. In searching for answers about his parents, he also discovers a new obstacle in PTSD. He finds support from church counselor, Tiffany Robertson (Keshia Knight-Pulliam) and slowly begins to rediscover his faith in God until he discovers a secret. Travis uncovers a secret hidden by his best friend Donnie Berry (Robert Ri'chard) that threatens his new-found faith, restores his guilt, and causes him to consider the unthinkable.
MY BROTHER'S KEEPER was directed by Kevan Otto (A QUESTION OF FAITH, FORGIVEN) and written by US Army Veteran Ty Manns (A QUESTION OF FAITH, THE 5TH QUARTER). The film stars TC Stallings (WAR ROOM, A QUESTION OF FAITH), Joey Lawrence (Melissa & Joey, Blossom, Hawaii Five-0), Robert Ri'chard (COACH CARTER, Empire), and Keshia Knight Pulliam (The Cosby Show).
Tickets for MY BROTHER'S KEEPER will go on sale in early November. Sign up to receive up-to-the-minute information on the film, receive exclusive content, and get information on when local theaters will be re-opening and resuming tickets sales at mbkfilm.com . *About Manns Mackie Studios:*
Manns Mackie Studios is a concept-to-consumer feature-film production company that specializes in family and faith-based films.
*About Iconic Events:*
Iconic Events is a premium marketing and content delivery platform for rights holders that enhances a shared fan experience presented in cinemas through a state of the art visual and immersive sound experience on the Big Screen. In partnership with some of the nation's leading cinema brands and finest luxury theaters, the Iconic Theatre Network is comprised of over 40 independent theatre circuits representing 700 theatre locations and over 6,000 screens nationwide with a presence in all of the top DMAs. Iconic Events acquires, markets, and distributes a diverse range of exciting events delivered to audiences in the comfort and convenience of their local theatres.
*About Collide Distribution: *
Collide Distribution, a division of Collide Media Group, specializes in downstreaming home entertainment distribution through UPHE Content Group. Collide Media Group was formed in 2016 by veteran Christian entertainment marketing executive Bob Elder with a mission dedicated to "elevating media that inspires a deeper relationship with Christ." The Collide team has worked on over 50 Faith-Based films, creating and executing marketing campaigns that have generated billions of impressions and resulted in hundreds of millions of ticket transactions. The Group is officed in historic downtown Franklin Tennessee. *About UPHE Content Group:*
Headquartered in London, UPHE Content Group is a repertoire centre of Universal Pictures Home Entertainment, acquiring and producing multi-genre entertainment for distribution across theatrical, home entertainment, television, and digital platforms on a worldwide basis. UPHE Content Group is part of Universal Pictures Home Entertainment and is a unit of Universal Filmed Entertainment Group (UFEG). UFEG produces, acquires, markets, and distributes filmed entertainment worldwide in various media formats for theatrical, home entertainment, television, and other distribution platforms, as well as consumer products, interactive gaming, and live entertainment. The global division includes Universal Pictures, Focus Features, Universal Pictures Home Entertainment, Universal Brand Development, Fandango, and DreamWorks Animation Film and Television. UFEG is part of NBCUniversal, one of the world's leading media and entertainment companies in the development, production, and marketing of entertainment, news, and information to a global audience. NBCUniversal owns and operates a valuable portfolio of news and entertainment networks, a premier motion picture company, significant television production operations, a leading television stations group, world-renowned theme parks, and a suite of leading Internet-based businesses. NBCUniversal is a subsidiary of Comcast Corporation.
Oct 24, 2020 Artist Updates
*_CELEBRATION WORSHIP RELEASES /LINEAGE/ LP_*
*/Preeminent, Messianic Worship Artist /**/Paul Wilbur/* */Joins Worship Team/*
*/Racially, Generationally Diverse Worship Also/*
*/Represents Messianic, Evangelical Church Coming Together/*
*/Venture3Media Distributes Celebration Worship For First Time/*
Celebration Worship is comprised of Dove Award-winning artists and worship team members from Jacksonville, FL-based Celebration Church , a multi-campus and global "house comprised of many rooms" reaching tens-of-thousands of people around the world. The team released its ninth album, */Lineage/*, Oct. 16 from AWKNG Records, which is being distributed for the first time from Venture3Media (V3M) and is now available on all digital and streaming outlets globally.
Known for songs like "Victory ," "Let Your Spirit Fall ," "Thy Faithfulness ," "My Soul Will Sing " and "You Amaze Us ," Celebration Worship's */Lineage /*features eight new songs, all written and recorded by Celebration Worship. Team members include Dove Award-winning songwriter *Matt Adcox* and multi-million-selling, preeminent messianic worship recording artist, *Paul Wilbur* . Also featured on the recording are Celebration Worship's *Lindsey Brenner*, *Marie Hodges*, *Ryan Hodges*, *Lina Bosque*, *Edwin Garcia* and *Kierre Lindsay*.
"Our passion is to lead God's people into His presence," shares Adcox, Global Worship Pastor of Celebration Church and AWKNG Records. "This album was birthed from a place of first stewarding and living lives of worship personally. As you explore our music, we pray that you would encounter Jesus in a tangible way, wherever you may find yourself listening."
The multi-generational, multi-racial team that makes up Celebration Worship is about bringing /all/ people together through the legacy and lineage of Jesus. "We're all at His table together as a family, equal in his eyes. It doesn't matter what your background or race is," declares Adcox, adding that "Diversity is at the core of who we are."
This intentional, inclusive nature of Celebration Worship has been heightened by a remarkable encounter that Celebration Church's Global Senior *Pastor Stovall Weems* had with Jesus, which was recently detailed in Charisma .
"Going through everything with Pastor Stovall that happened two-and-a-half years ago during Passover, we completely redid how and what we write. We are all a part of Jesus' lineage when we join His family and the legacy of Jesus. Proclaiming his Word, is what we should all do as His children," says Adcox, revealing why the new album is called */Lineage/*.
"What does worship look like in Heaven? What do you say and how do you worship the King? Will it be the same or look different there?" asks Adcox. "This is our reference point for when we are worshiping together in the here and now. And this meant a big shift in our lyrics, moving away from lyrics that talk about personal problems that the Lord can help with and instead shifting to bringing sincere worship and praise to our King."
Along with the shift in lyrics, Pastor Weem's encounter further changed how the congregation worshipped, including celebrating the Sabbath on Saturday.
"The church has a unique focus on Jewish celebrations that are absent from much of the evangelical church but are prominent throughout the scriptures," shares Venture3Media President and Founder *Steve Nicolle*. "We know Passover, but we in the Evangelical Church have lost connection to many of these Biblical events highlighted in Jewish holidays and celebrations. With Celebration Worship, we see Messianic and Evangelical traditions coming together."
With tens-of-thousands attending Celebration Church affiliates around the world, Adcox cautions, "Numbers don't matter, it's not about that for us anymore – it's about individual people, and we are going deeper than just inviting people back to church services and programs. Our goal is to touch people's lives, to connect them with the Father, to demonstrate that we are all equal in God's eyes, Jew / Gentile, black / white, man / woman, and to share worship songs that not only sound great, but are rich in lyrical content and bring sincere praise directed only to our King."
The full */Lineage/* track listing follows:
1. Anything Can Happen
2. O We Praise
3. Lift Up Your Eyes
4. Jesus Messiah
5. Forevermore
6. Through The Very End
7. At The Table
8. Sound Of Revival
For all the latest Celebration Worship news, visit https://celebrationworship.org/ , Facebook , Twitter , Instagram , Spotify and YouTube .
*About Venture3Media:*
Venture3Media is a global music label and song publisher with sales, marketing, promotional, radio, television and movie expertise. V3M provides distribution platforms across all digital channels, including but not limited to Spotify, Apple Music, iTunes, Amazon, Deezer, Tencent, 7Digital, Google Music, Facebook, Pandora, Tidal, Sirius and Rhapsody. Physical distribution includes online retailers such as Amazon, national retail chains, sub-distributors and internationally through well-established licensee's and distributors.
Oct 24, 2020 Artist Updates
*_JORDAN FELIZ NEW ALBUM /SAY IT/ IS SET TO RELEASE DEC. 18, _*
*_THREE SONGS AVAILABLE NOW WITH PREORDER_*
*Parade /Premieres Video For New Single "Next To Me" /*
*/As "Glorify" Becomes /**Billboard/Radio Hit/*
*Say It /Is About Kingdom Building With Actions, Words, Worship/*
/Parade/ reveals Jordan Feliz, /Say It/ cover art.
Gold-selling, Dove Award-winning pop recording artist and songwriter *Jordan Feliz* not only releases today (Oct. 16) his song "Next To Me" that /Parade/ says is an "inspiring pop piece" that "you'll feel like dancing along to," but also reveals that his full-length album */Say It/* is set to release Dec. 18 from Centricity Music. Available to pre-buy / pre-save now, the album includes immediate downloads / streams of "Next To Me," the /Billboard/ hit song "Glorify " and confessional "Wounds ."
Topping the /Billboard/ Christian Albums chart when his sophomore LP, /FUTURE/, released in 2018, Feliz's trajectory for the new album was fraught with personal trials after success began to feel less like a blessing and more like a burden. Feliz suffered his first panic attack as he and his wife, Jamie, welcomed their second child and as he struggled to carry the weight of the spotlight and the livelihoods of multiple families connected to his career on his shoulders.
"It's like all your dreams kind of get handed to you, but there's really no fulfillment in it, and I realized that it was because everything was out of alignment for me," the singer reveals. "Nothing was in the right place in my heart or in my mind. I felt like I was letting a lot of people down."
Realigning his priorities and surrendering his anxiety to God, the hitmaker entered the studio to craft his third full-length project, */Say It/*, with a renewed sense of identity and purpose.
"I've worked harder for this record than I've worked for almost anything in my life," says Feliz. "With these songs, I want to encourage people to talk more about the beauty and the miracles that God does in our lives when we invite Him into our struggles…this record is all about what God has done in my life."
Co-produced by Feliz's longtime collaborator Colby Wedgeworth and Jordan Mohilowski, */Say It/* blends pop, Gospel and soul while offering some of the artist's most transparent lyrics to date.
The album's lead single "Glorify," which is No. 3 and climbing the /Billboard/ AC/CHR chart this week, features Jordan's recognizable falsetto along with a full gospel choir. Two separate remix versions of the song feature multi-Platinum-selling recording artists *Lecrae* and *TobyMac* .
While "Glorify" is more of a proclamation than a confession, other tracks on */Say It/* find Feliz mining personal experience, including the poignant "Wounds," which reveals the singer working through a past trauma.
"I realized that I hadn't dealt with an old wound, something that I had been holding on to for a really long time," he shares. "I'm realizing that it's such a common thing to have a really, really deep cut on your heart that people don't want to take to Jesus. It's almost like we feel like God won't love us if we do; but I believe in a God who, when we invite Him into those places, He will heal us."
With today's pop dance release, "Next To Me," Feliz shares in /Parade's/ premiere of the live performance video that "this song is a push to give Him all your baggage, your ego, control and whatever else you think you should hide away. Because when you do, you find yourself closer to the Father than you ever thought possible."
Along with the new video, /Parade/ unveiled the new album cover. "The /Say It/ cover is a reminder that our true focus should be building the Kingdom everyday with our actions, with our words and with our worship," shares Feliz. "Even though life can give temporary fulfillment with money, trophies, clothes, jewelry and other worldly trinkets, nothing fulfills more than letting all of that fade and fall, only to rise to lift the name above all names, Jesus."
Looking to the hope of heaven is a theme that appears throughout the new album. "We were meant to thrive here, but we're not meant to be here forever," Feliz asserts. "It's OK to feel out of place. It's OK to feel like you're not OK right now. It's OK to have all those feelings, because we're human, and we're meant for heaven; we were created for that."
Playing the new music and his fan favorites on the road while following all local pandemic guidelines, Feliz has six more events this month in five states with more concerts being added regularly. His current itinerary follows:
OCT 20 Dickinson, ND TICKETS
OCT 21 Bismarck, ND TICKETS
OCT 22 Gillette, WY TICKETS
OCT 23 Rapid City, SD TICKETS
OCT 25 Idaho Falls, ID TICKETS
OCT 28 Cleburne, TX INFO
For all the latest Jordan Feliz tour, music and more news, visit https://jordanfeliz.com/ , Spotify , Apple Music , YouTube , Instagram and Facebook .
*About Jordan Feliz:*
Centricity Music recording artist Jordan Feliz quickly became a household name when his first radio single, "The River "—the title track from his critically-acclaimed debut—became a smash hit. Spending an unprecedented 12 weeks at No. 1, the chart-topping single was named ASCAP's "Christian Music Song of the Year" and garnered Feliz his first Gold certification. Thanks to his charismatic vocals and signature blend of soulful pop, each of his six subsequent radio singles has landed in the Top 10 with "Witness " notching another No. 1 for the singer. In addition, the California-native has been nominated for five Dove Awards, taking home the trophy for 2016's "New Artist of the Year," and has amassed more than 350K in worldwide consumption. Quickly rising to headliner status, Feliz has toured with some of the biggest names in Christian music, including TobyMac, for KING & COUNTRY, Matthew West, Michael W. Smith and Crowder. On Dec. 18, 2021 Feliz will release */Say It/* as the follow-up to his sophomore LP, /Future/, which debuted at the top of the /Billboard/ Christian Albums chart.
*About Centricity Music: *
Centricity is an independent Christian music company based in Franklin, TN. Founded in 2005 with a commitment to artist development and stylistic diversity, its artist roster includes Andrew Peterson, Apollo LTD, Caitie Hurst, Chris Renzema, Coby James, Jason Gray, Jonny Diaz, Jordan Feliz, Lauren Daigle, Neon Feather, North Point Worship, PEABOD and Unspoken. Providing label and publishing services, Centricity is a family-owned organization, and they like it that way. The committed work of its staff and artists has yielded successes such as Grammy Awards, /Billboard/ Awards, Dove Awards, K-Love Fan Awards, and multiple Gold and Platinum Albums and Singles. For more information on Centricity Music, visit www.centricitymusic.com .
Oct 24, 2020 Artist Updates
NEEDTOBREATHE UNVEILS "WHO AM I" (FEAT. ELLE KING)
NEW ALBUM OUT OF BODY AVAILABLE NOW HERE
GRAMMY® Award-nominated rock band NEEDTOBREATHE has unveiled a brand new version of their latest single "Who Am I" featuring vocals from multi-platinum recording artist, Elle King. The track is available to stream and download now HERE. "Who Am I" (feat. Elle King) joins NEEDTOBREATHE's critically acclaimed new album, Out of Body as an official bonus track starting today.
"It's been amazing watching 'Who Am I' take on a life of its own. Our fans have a way of making that happen," the band shared. "We have been big admirers of Elle King for some time and are thrilled to have her voice and spirit on this new version of the song. Elle came in and crushed it. Thank you to everyone for all the love on this song!"
Out of Body was released on August 28 and debuted in the top 5 across three Billboard charts. The album is available physically and digitally via Elektra Records/Centricity Music now HERE. Limited edition merch bundles are available exclusively through NEEDTOBREATHE's online store HERE.
People applauded the "super catchy" new music, while American Songwriter commended NEEDTOBREATHE's "solid capabilities in both ballads and upbeat anthem-style songs". Southern Living praised the group as "our favorite Southern rock band", adding "several songs feel like they were written specifically to get us through this difficult moment in time. Taste of Country noted, "NEEDTOBREATHE prove beautiful, collaborative art can still be made amid a pandemic."
NEEDTOBREATHE welcomed the album with Celebrating Out of Body, a fully immersive release-day concert experience that saw them perform Out of Body in its entirety, live for the very first time. Last month the band took the stage at CBS This Morning Saturday to deliver the network television debut performances of "Hang On", "Who Am I", and "Survival". The band also performed sessions for Billboard, The Grammy Museum, Spin, American Songwriter, and more.
On Out of Body, the platinum-certified trio—Bear Rinehart [vocals, guitar], Seth Bolt [bass, vocals], and Josh Lovelace [keys, vocals]—examine life, family, and friends through a youthful prism. The guys take stock of not only two decades as a band, but also first-time fatherhood and the future over a rich soundtrack of soulful rock with stadium-size scope and poetic intimacy. After spending a week at a beach house in Charleston to gather thoughts and ideas, the trio headed to Nashville, to record alongside producers Cason Cooley and Jeremy Lutito. As they cultivated a team atmosphere, the songs organically came to life. Photo Credit: Brett Warren
ABOUT NEEDTOBREATHE:
GRAMMY® Award-nominated NEEDTOBREATHE have mounted a steady ascent to the top of the charts and packed arenas everywhere. Formed in 1998, the group attracted a loyal grassroots following with their full-length debut Daylight [2006] and its follow-up The Heat [2007]. Two years later, The Outsiders became their first Top 20 entry on the Billboard Top 200 before eventually going gold. During 2011, The Reckoning landed at #1 on the Billboard Top Rock Albums Chart and #6 on the Top 200. In addition to bowing at #3 on the Top 200, 2014's Rivers in the Wasteland yielded the platinum-selling Hot 100 hit "Brother" [feat. Gavin DeGraw] and "Multiplied," which garnered their first GRAMMY® nod. Meanwhile, H A R D L O V E [2016] marked their highest chart bow yet, debuting at #1 on the Billboard Top Current Album Sales Chart, as the title track "Hard Love" [feat. Andra Day] scored a gold plaque. Along the way, they headlined and sold out iconic venues such as Red Rocks Amphitheatre, The Greek Theatre, and Ryman Auditorium, to name a few. The group picked up a pair of nominations at the Billboard Music Awards, and received praise from People, Rolling Stone, Forbes, and more. Now, NEEDTOBREATHE reflect the freedom of youth on their seventh full-length offering, Out of Body [Elektra Records/Centricity Music] over a rich soundtrack of soulful rock with stadium-size scope and poetic intimacy. Photo credit: Corey Bost
ABOUT ELLE KING:
Multi-platinum and award-winning recording artist Elle King has enjoyed over 1.2 billion streams worldwide. Her latest EP Elle King: In Isolation featuring her current single "The Let Go" was released in 2020 and is a collection of raw demos/songs she's recorded acoustically while quarantining at home in LA. She is currently working on her forthcoming third studio album for RCA Records. Her collaboration on the hit single "Fooled Around and Fell in Love" with Miranda Lambert, Maren Morris, Ashley McBryde, Tenille Townes and Caylee Hammack just won the 2020 ACM Award for "Music Event of The Year."
King's sophomore critically acclaimed album Shake The Spirit was released in late 2018 and follows her debut album Love Stuff, a sultry, badass mix of rock and roll, blues, and country, with a twinge of pop. Love Stuff introduced the world to Elle King and featured her breakthrough single "Ex's & Oh's," which earned her two GRAMMY nominations and was certified double platinum. Her breakthrough single hit No. 1 on Billboard's Hot Rock Songs Chart, and topped the AAA, Hot AC, and Alternative Radio charts, leading King to become the second female artist in 18 years to reach No. 1 at the latter format. That same year she collaborated with Dierks Bentley on "Different for Girls," their #1 Country Airplay chart topper and CMA Award -winning single for "Musical Event of the Year."
Her lead single off of Shake The Spirit "Shame," marked her fourth radio #1 single and led Elle to become the only act in history to have scored number 1 singles on the Adult Pop Songs, Adult Alternative Songs, Alternative Songs and Country Airplay charts. Her follow up single "Baby Outlaw" achieved Top 15 charting at AAA Radio. Rolling Stone wrote of her Austin City Limits live set: "Elle King is a little bit country, a little bit rock n' roll, but ultimately, she's punk as fuck." Variety wrote of her Philadelphia Shake The Spirit tour date "…King churned the clotted cream of punkish country, raw R&B, crotchety rock and deep blues into rich, buttery musical drama with her band, The Brethren… (she) belted, crooned, purred, sauntered and swaggered her way through a tautly rocking set…one thing became very clear: nearly every song that came before (the finale) was equally contagious, catty-cool, and hit-worthy."
https://www.needtobreathe.com/
https://www.facebook.com/NEEDTOBREATHE
https://twitter.com/NEEDTOBREATHE
https://www.instagram.com/needtobreathe/
https://www.youtube.com/user/NEEDTOBREATHEVIDEOS
Oct 24, 2020 Artist Updates
*_CENTRICITY PUBLISHING RE-SIGNS PLATINUM-SELLING_*
*_SONGWRITER PAUL DUNCAN TO EXCLUSIVE AGREEMENT_*
*/Captivating Lyricist, Multi-Instrumentalist Is Award-Winning Writer Across Multiple Genres Including Hits With Lauren Daigle, Jordan Feliz, And Others/*
*/Duncan's Songs Are Heard Across Network TV, National Ad Campaigns, More/*
/Pictured during a Zoom signing conference are: (Bottom l-r) Paul Duncan and Chad Segura, VP of Publishing. /
/(Top l-r) Justin Nicolet, Creative Director, and Alex Diaz, Publishing Coordinator//./
*Centricity Publishing* , the publishing arm of Centricity Music, an independent company based in Franklin, TN, announces the re-signing of award-winning songwriter *Paul Duncan* to a long-term publishing agreement. First signed to Centricity Publishing in 2016, Duncan has gone on to write songs that have been recorded by artists spanning multiple genres ranging from country to Christian and indie pop, as well as songs that have been featured in network television shows, national ad campaigns and more.
Based in Redondo Beach, CA, Duncan's songs have reached tens of millions of music fans globally. Some of his most recent successes include being a writer on a remarkable eight *Lauren Daigle* songs featured both on her current and debut RIAA certified Platinum albums. Along with her "Still Rolling Stones " and "Light of the World " radio singles, Duncan is a writer on five *Jordan Feliz* hit radio singles: "Witness " (No. 1), "Beloved ," "Changed ," "Faith " and "Glorify ," as well as the soon to be released "Jesus Is Coming Back." He is also a writer on current radio singles "Face To Face " by *Natalie Grant*, "New Today " by *Micah Tyler* and "Only U " by *Aaron Cole*.
"The team at Centricity has felt like a true family to me over the time we've worked together, and I couldn't be happier about entering a new season with these friends," says Duncan. "I'm so grateful for their belief in me and for the music we've made together so far. Can't wait to see what's next."
"Paul is one of the most talented writers I've ever worked with," says *Chad Segura* , Centricity Music, Vice President of Publishing. "Artists love working with him. And his ability to turn a phrase, is truly a rare gift. For all that he's accomplished so far, I know we've only scratched the surface of what he's capable of…and I'm so glad we get to continue this journey together!"
In addition to his 15 radio singles and multiple ASCAP Awards, Duncan's songs have been featured on the /Ellen DeGeneres Show/, /Stitchers/, /Crime Watch Daily/, /Extra/, /Boston Legal/, /The Hills/, /Jersey Shore/ and /The Real World/. He's also composed original tracks for T-Mobile, Samsung, Wendy's, the Criterion Collection, Applegate Farms, Royal Caribbean and many others.
Respected as a captivating lyricist*, *Duncan is further a multi-instrumentalist that has served as guitarist / keyboardist for artists such as 98 Degrees, Nick Lachey, Mindy McCready, Mercy Street (RCA) and Sense Field (Nettwerk).
Active on Instagram and co-host / co-founder of the podcast, "Songcraft: Spotlight on Songwriters ," all the latest Paul Duncan and Centricity Publishing news can be found at https://centricitypublishing.com/ .
*About Centricity Publishing: *
Centricity Publishing is the publishing arm of Centricity Music, an independent company based in Franklin, Tennessee. With a talented roster of both artist and staff writers, Centricity Publishing has had numerous No. 1 radio singles ("You Say" by Lauren Daigle, "Burn The Ships" by for KING & COUNTRY, "Reason" by Unspoken, etc.) and song placements (Apple TV, Hulu, Jeep, Fast & Furious Presents: Hobbs & Shaw, NBA Promo, Grey's Anatomy, The Village, T-Mobile, the 2018 Winter Olympics, and many more). Their writers have won many accolades, including GRAMMYs, Billboard Music Awards, American Music Awards and Dove Awards. But beyond commercial success, the publishing team finds the most fulfillment in serving their songwriters by creating opportunities for them to impact the world through the songs they write.
Oct 24, 2020 Artist Updates
*_CAROLINE COBB RELEASES _*
*/_A SEED, A SUNRISE: ADVENT TO CHRISTMAS SONGS_/**_NOV. 20_*
*Worship Leader /Premieres Lead Single/Video "Comfort, Oh Comfort" /*
*/Offering Timely Hope For Today's World /*
*/Integrity Music Services Distributes Cobb's Music For First Time/*
Acclaimed singer, songwriter *Caroline Cobb* launches her third album, */A Seed, A Sunrise: Advent to Christmas Songs,/* to streaming, digital and retail outlets internationally Nov. 20. Her first project to be distributed through Integrity Music and available to pre-save now, the recording is beautifully crafted with rich, biblical imagery, artful arrangements and poetic lyrics, stirring up both the longing for Jesus and the joy of his coming to help the Church rehearse and remember God's Story.
Following her acclaimed /A Home & A Hunger/ album, named one of the "Best Albums of the 2010s" by /The Gospel Coalition/ and listed among /Under the Radar/'/s/ "Best Gourmet Albums of 2017," */A Seed, A Sunrise/*builds on Caroline's previous full-length projects, both of which trace a biblical theme from creation to Christ's return. For the new recording, Cobb draws heavily from Isaiah and other Old Testament prophets as well as the gospel narratives.
"When I looked at the lyrics and Scripture references for */A Seed, A Sunrise/*, I noticed light and garden imagery woven throughout. But it wasn't just /light/, it was more like a longing for the dawn after a long, dark night. And it wasn't just a /garden/, it was the hope of beauty growing up from the desert, the hope of a tiny seed bringing forth the green of Eden in a desolate wilderness."
Recorded live in the studio in February and produced by *Isaac Wardell* (Josh Garells, Sandra McCracken), the album also features *Tyler Chester* (Madi Cunningham, Switchfoot), *Andrew Osenga* (Andrew Peterson, Caedmon's Call), gospel trio *Resound* (Lauren Daigle) and a fourteen-piece string orchestra.
The lead single from */A Seed, A Sunrise/*, "Comfort, Oh Comfort ," which is available at digital and streaming outlets everywhere via https://ffm.to/comfort.opr , also becomes the album's first concept video that premieres today from /Worship Leader/ /. /Focusing on the longing of Advent and the joy of Christmas, "Comfort, Oh Comfort" continues Cobb's passion to tell the stories of Scripture through music with imagination, artistry and faithfulness to the text.
"I wrote this song for a friend walking through a hard season with her adult daughter," shares Cobb, who draws from passages in Isaiah that speak of gardens coming from the wasteland and rivers streaming in the desert. "But as I sang it, I realized it was also for me: there were 'scorched and dry' places in my life, seasons shadowed by grief. This song speaks comfort into our dry places and reminds us that through Jesus, we have the promise of full restoration one day."
/In the wilderness, the green of Eden/
/In the wasteland, the garden blooms/
/Up from the desert, springs a river/
/For He is making everything new/
(Lyrics from "Comfort, Oh Comfort" chorus)
*/A Seed, A Sunrise/* also features "Joy (As Far as the Curse Is Found)" and "Hallelujah, Christ Is Born," both rejoicing in the long-awaited birth of Jesus, and "There Will Be A Day (Isaiah 2)" and "Be on the Lookout," which remind us to look with hope toward Jesus' second arrival, even as we work to "take to the world his love and justice, singing 'let his kingdom come!'"
"Although we recorded this album just before the upheaval of 2020 began, these songs of longing and finding hope in Jesus seem all the more relevant in the midst of racial injustice, political division, fires, hurricanes and the COVID-19 pandemic," says Caroline. "My prayer is that these songs will be a needed balm for us, giving voice to both the desperate cry 'how long, O Lord?' and to the unwavering hope we have in Jesus. Longing and hope are not mutually exclusive. We need both right now."
While her original touring plans for this fall fell through due to the pandemic, Cobb is finding ways to share the new music in churches, backyards, online and in other responsible ways, all following local COVID-19 guidelines. Her current schedule follows:
10/25 – Dallas, TX – the Thomas Backyard
11/05 – Kaufman, TX w/ Paul Demer
11/06 – Longview, TX – FBC food truck event
11/15 – Houston, TX – Private Event
12/13 – Lindale, TX – Behold: Christmas Concert
For all the latest Caroline Cobb tour, music and more news, go to www.carolinecobb.com , Spotify , Apple Music , Amazon Music , YouTube , Instagram , Facebook and Twitter .
*About Caroline Cobb:*
In 2011, singer-songwriter Caroline Cobb gave herself a goal to write a song for every book of the Bible in a year. That year of writing set in motion a passion to tell the stories of Scripture through music, with imagination, artistry and faithfulness to the text. Her forthcoming album */A Seed, A Sunrise /*explores the longing of Advent, the joy of Christmas and the anticipation of Jesus's return, and builds on previous story-telling albums /the Blood + the Breath/ (2013) and /a Home & a Hunger/ (2017), the latter being named among "The Best Albums of the 2010s" by /The Gospel Coalition/. Featured by /The Gospel Coalition/, /Doxology & Theology/, /Risen Motherhood/ and more, Cobb has been compared to Rich Mullins, Andrew Peterson, Sandra McCracken and Ellie Holcomb. She and her husband live in Dallas, TX with their three children Ellie, Harrison and Libby.
*About Integrity Music:*
Integrity Music is part of the David C. Cook family, a nonprofit global resource provider serving the Church with life-transforming materials. With offices in Nashville, Tennessee (US) and Brighton, West Sussex (UK), Integrity is committed to taking songs of substance to the local church and its leaders around the world.
Integrity publishes many of the top songs in the Church, including "Great Are You Lord," "Revelation Song," "Open The Eyes Of My Heart," "In Christ Alone," "10,000 Reasons," "Here I Am To Worship," "The Lion And The Lamb," "Great I Am," and "We Believe," among others. Integrity Music artists include Matt Redman, Lincoln Brewster, Darlene Zschech, Martin Smith, Leeland, William McDowell, Paul Baloche, David Leonard, Jon Egan, David and Nicole Binion, Selah, Kees Kraeynoord, ICF Church, Matt Marvane, and InSalvation, along with newer artists Thrive Worship, Local Sound, Sarah Kroger, Nashville Life Music and MDSN. Additional information is available at www.integritymusic.com .